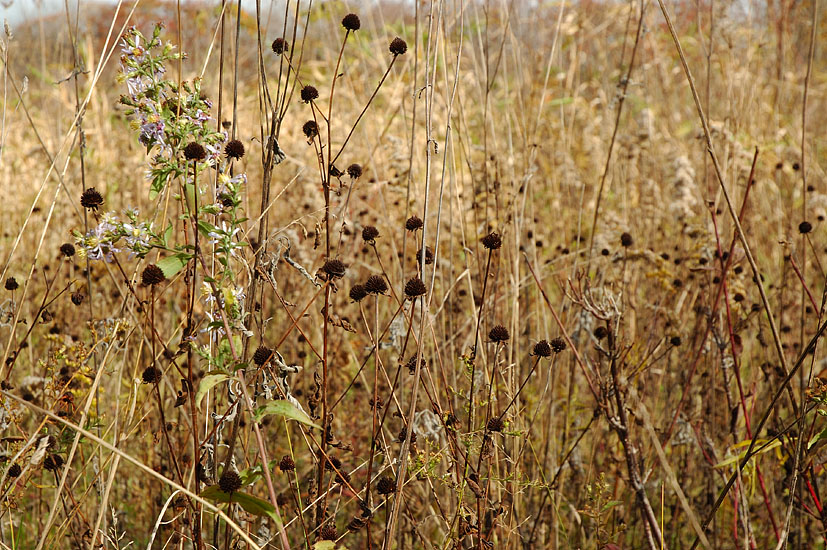 Seeing Spots
november 02, 2006
Lindenhurst Illinois 2006
We had an absolutely beautiful day on Monday, so I went back to the forest preserve where this was taken. While the scenery was nice, it wasn't terribly photogenic from the paths through the preserve. Since climbing trees and slogging through mud in my work clothes (it's been raining quite a bit here) wasn't high on my agenda, I decided I should look for some interesting textures and patterns.
At first I couldn't decide if this should be color or black & white. I thought the color might detract from the pattern. It didn't take me long to decide that the color actually enhances the pattern in a way black & white couldn't; it really leads your eye around the image.
To me it looks like bees swarming around the only remaining flowers in the field, wringing the last few drops of nectar. I guess I'm pretty happy with the way this turned out. Other than resizing and the standard sharpening, I didn't do any other post-processing. That's a rare thing.